Turning Sales Reactivity into Proactivity
28 Aug, 2023
3 min
The selling landscape has normalized. Your team is not seeing as much inbound business. How ...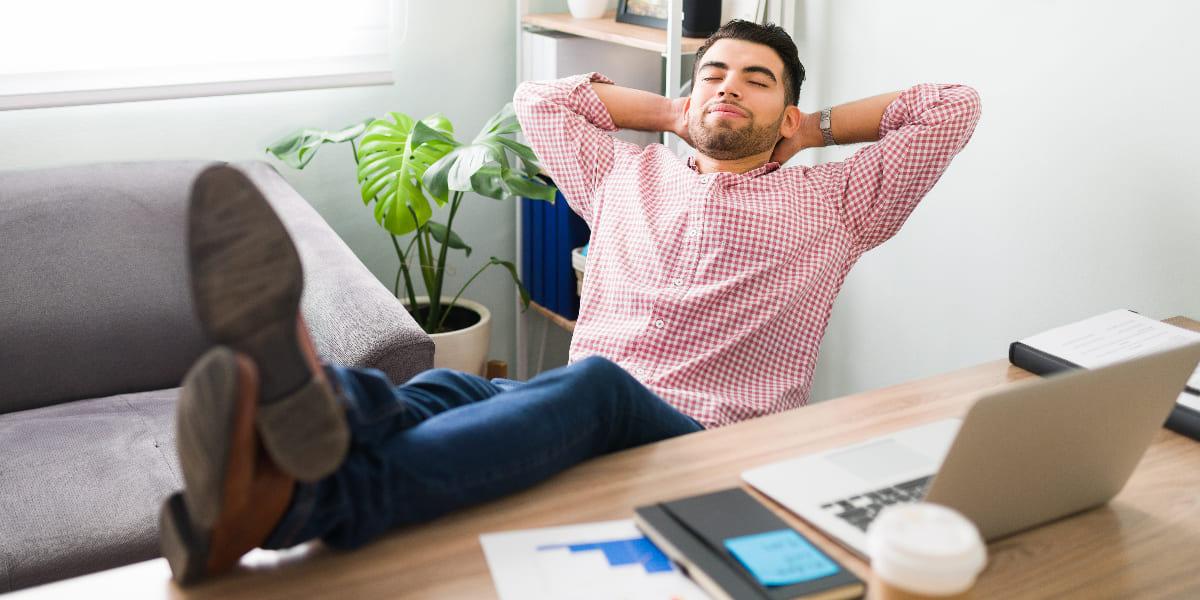 The selling landscape has normalized. Your team is not seeing as much inbound business. How is your sales team handling it?
"Sales Reactivity"
/seylzˈˌrēakˈtivədē/
adjective

a state of reactivity for salespeople following a boom of business where they become reactive and struggle to book meetings.
"My sales team is in a state of reactivity"
Off the back of the initial return to the office and emergence from lockdowns, business boomed. There was a large and immediate need for people, products, and services all around. Salespeople from SDRs/BDRs to AEs couldn't keep up with the incoming inquiries. Fast forward to the summer of 2023, the market has fully normalized, easy inbound leads have run dry, qualified leads are harder to come by, and businesses are more frugal as to what really adds to achieving their bottom line. Your business has value to add, but meetings are still low. What now?
It may not be your sales team's fault, especially if they're newer. Even seasoned sales veterans can be lulled into comfortable periods and struggle after periods where business was thriving.
Reactivity vs Proactivity
It's no secret that cold reach out slows down when business is good. In the past year, demand was so great across all markets that cold reach out for some had completely halted. Selling is a muscle, do more of it, and the muscle gets stronger, do less, and begin to lose that ability. Especially in sales, where new selling channels pop up every year, what may have worked last year for cold reach out may not work today.
Motivating your team to be more proactive goes beyond informing them to change their mindset. It's important to equip your team with the skills they need to be successful. Proactivity is sparked by understanding and having the skills and tools necessary to be proficient and excel. Pareto provides modules such as "Proactive Prospecting" and "Social Selling" that pinpoint those skills needed to succeed as well as review the selling verticals that have the most success, and develop salespeople around them.
Just because prospects aren't putting themselves out there, doesn't mean they aren't receptive to being sold to.
For newer teams especially, the above is important to remember. The interest and need for your product or service may be an immediate priority for a prospect, but due to market conditions, they might not be aware or willing to dig deeper to see the value you can bring to their organizations. Beyond market conditions, there is always a prospect or company that doesn't know of you that wishes they did.
Aligning your sales team with this type of thinking will help them in initiating the shift from being reactive to proactive. It is important, however, to give context and educate your team on the process, so as to motivate them versus micromanaging and flustering them.
Prevention
Once your team gets out of the reactive rut and is flexing their sales muscles, how do you ensure they stay sharp, educated, and motivated? Training and growth of your team are not limited to a one-time, fix-it, solution. You've put in a lot of work coaching your team, and like the times that made them previously complacent, if you were to stop investing in their development, it is possible for that behavior to reverse causing an up and down wave in performance. Consistently investing in your talent, both new and existing, at all levels is a necessary way to keep them at the forefront of the market, the verticals to utilize, and be at the top of their game. Along with keeping "Sales Reactivity" at bay, you'll find increased ROI on your people, less turnover, and greater performance overall.
So where to start? Want to build your sales team? Pareto bread and butter is finding great high potential talent that have the qualities that make them great in sales. We offer dedicated training modules for all facets of the selling process designed to get sales teams upskilled and performing as fast as possible. Pareto also offers full tailored training that entails a full partnership with your organization, gaining insight on your needs, areas of improvement, what you sell, and more to create and deliver a fully custom training experience to your team, proven to increase ROI.