Top Tips for Tackling Sales Evolution
28 Oct, 2019
6 Minutes
If you've been working in the sales industry for many years, you're likely to have noticed s...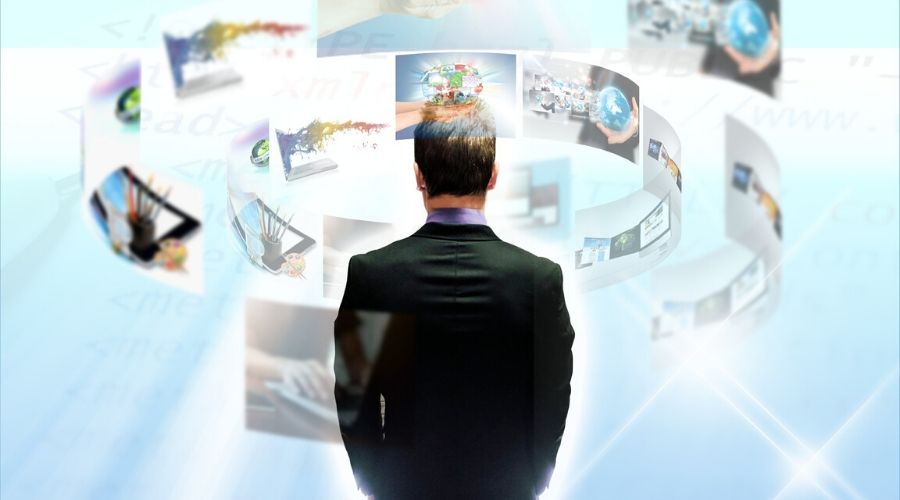 If you've been working in the sales industry for many years, you're likely to have noticed some seismic shifts take place, especially in recent years as tech has emerged as a major disruptor in the sector.
Where sales people were once very much reliant on cold-calling prospective clients, they can now use advancements in tech to dive into the data held in CRM systems to pursue more qualified leads, giving a better chance of success. Companies who used to solely focus on selling products have also increasingly started moving towards selling services in the tech sales industry, and have experienced the challenges around knowledge and experience that comes with that.
These changes are affecting the day-to-day nature of sales and recruitment techniques used by VP Sales in businesses across the world. In fact, today's professionals spend just 34% of their time physically selling[1], with so much more now involved in the process, which means tech literacy is becoming ever more important.
Pareto has been at the forefront of the sales world for over two decades, which means we've seen many changes impact the industry in a variety of ways. So, here are our top tips for tackling the changes that take place in the sector.
Advancements in Technology
Sales jobs in IT are booming and emerging tech is even changing parts of the industry that don't deal in technological solutions. The rise of analytics software has revolutionised the management of customer relationships. Sales people can track their customers with more precision than ever before, creating a targeted and scientific approach to selling.
To get ahead of this trend, your business needs people who understand how to use the latest software. This will allow you to create bespoke and impactful sales processes that can be tracked and measured – a far cry from the trial-and-error approach of days gone by.
Sales people of the future are more likely to be selling software too. 44% of businesses expect to increase their IT budget in 2020[2], so the tech sales sector is likely to expand even further. This changes the game entirely, making it essential to source sales people with the right IT knowledge. Our Tech recruitment services can help introduce more tech-literate talent to your business.
Modern Communication
Strategic sales techniques are advancing as technology changes. Sales are becoming more focused on niche solutions to specific problems, rather than generalized products and services. This is especially true in tech sales. There's a growing need for sales teams to find tailored solutions to their customers' problems and effectively communicate a solution that works. Teams may need to shift their practices to incorporate honest, bespoke guidance into the packages they sell.
The rise of tech makes it more important than ever to know your facts too. Especially in tech sales, your team are likely to be quizzed on the spot around what specific products and services do. If you're managing a team, that means hiring candidates with more than just a way with words.
Conference calling platforms make it easier to sell internationally, but it's important for sales teams to hold onto the basics and face-to-face meetings are still very powerful assets. Just ensure your team is trained on what professional communication practices work in other parts of the world. Both internal team cohesion and external relationship building depend on real-life meetings, so, always set time aside for these to ensure your sales team doesn't stagnate.
New Products and Services
Tech advancements have made products and services more industry-specific. This means sales teams can no longer thrive on the art of selling alone – every salesperson needs to be an expert in their own niche.
Tips for Selling Emerging Products and Services
Sell the concept. Technology can seem abstract – especially for intangible products, like cloud-based software. The first step to securing a sale is explaining the concept.
Focus on solving problems. Identify the likely pinch-points in a certain company or industry, and then explain how your product will save time and money.
Be flexible. Sales people used to spread themselves thin by focusing on a single product. Sales teams of the future will develop working relationships with clients to source the products they really need.
Demonstrate knowledge. You need to accurately answer any questions and support your client by implementing tech solutions. Few things are less convincing than a bewildered sales rep, so try to think of questions beforehand to boost your knowledge.
Avoid jargon. It can be tempting to spout jargon to showcase impressive tech knowledge, but keep your pitch clear and simple. It may seem counterintuitive, but the technology itself is just the nuts and bolts of tech sales. Talk about what matters – people, problems and profits, the age-old trio.
Training for the Future
Sales teams are likely to be able to focus on new tasks in the coming years because technology will take on much of the day-to-day administrative burden they currently handle, which means it's important to make sure your staff are well trained and ready to deal with the challenges of the future. Not only does training keep professionals up-to-speed with changes in the industry, it can also help to develop relatively junior employees into leaders in their own right'; this benefits both the individual and the company in the long run.
Our sales training courses cover a range of topics from digital sales to the fundamentals of selling. Pitches, telephone sales projects and negotiations all require different skill sets, all of which can be effective for tackling the challenges of sales evolution. For instance, when video sales calls take over and the humble telephone seems outdated, how will your most experienced team members adapt to the changes? Retraining offers a invaluable solution.
Future Changes in Sales
The coming decades are likely to see further changes in the sales industry. Increased automation is expected to continue, especially with regards to admin and the development of data-driven leads. Greater tech knowledge could see strategies and pitches evolve as well.
Selling to Generation Z is likely to present new opportunities for smart sales teams too. This generation may be more open to innovative ideas to solve problems they don't yet know they have. The new generation's futuristic vision could also be a gift in the world of sales recruitment. Sales teams of the future will need to live and breathe the spirit of adaptation to effectively take on the challenges of evolution of the industry.
Get in touch with us to learn more about how you can drive sales with the top talent. Call us on 917-397-4059.