How to Retain Graduate Talent
17 Aug, 2018
4 Minutes
Finding top graduate talent is no easy ask for any business. You're likely to have gone thro...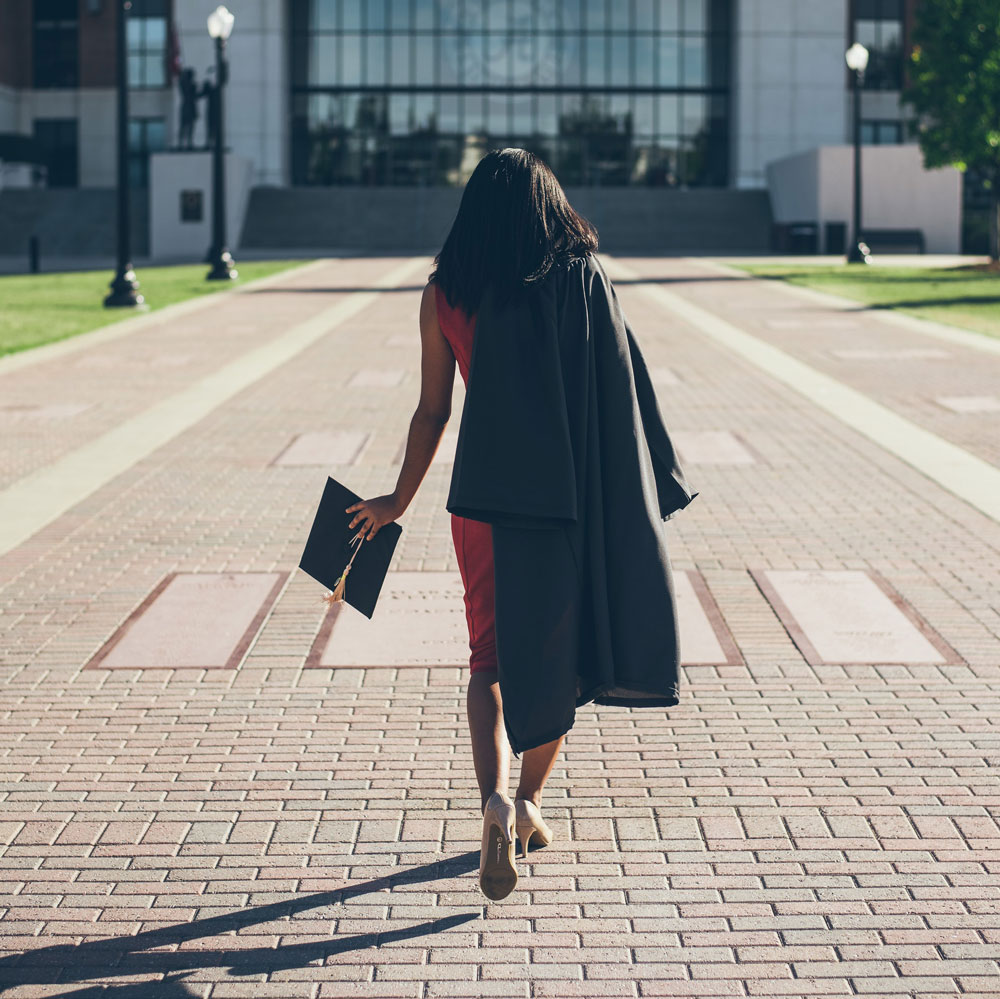 Finding top graduate talent is no easy ask for any business. You're likely to have gone through piles of CVs, multiple rounds of interviews and a smattering of tasks and tests, whittling the numbers down at every stage along the way, before offering your ideal candidate the role at the end of the process.
When you've gone to all this effort to ensure you've got the right candidate, you'll rest easy knowing that you have hired the best person for the job. But, it doesn't end there. Top talent will always be in high demand, so how do you ensure that your new recruit is with you for the long haul?
Whilst ensuring that your new employee is offered a salary that's in line with both the industry, and their value, research has shown that there are number of other factors that candidates value above their pay packet.
Training and development
When it comes to developing staff, it's important not to rest on your laurels, especially with new recruits. Remember, graduates will be keen to continue their progression and move up the ladder in your company, so you need to be seen to be giving them the tools to do so.
One way to do this is to provide your staff with a training budget. This offers your team the freedom to choose appropriate courses and reflect on their own skill set and areas for development. This in turn can empower employees.
A collaborative environment
A supportive and positive environment is essential for your new employee. Your team should be aware of your new recruit and ready for them to start. It can also be a great idea to assign every new recruit a mentor, someone more senior who can help guide them. Regular meetings with their mentor will help them track their progress, as well as helping them set goals and get top tips for success.
Incentivise
Whilst, research shows that money is not the main draw to graduate employees, it's important that your staff are remunerated fairly. But, this doesn't necessarily mean you need to increase salaries across the board. Instead, offer your graduate recruits an incentive. Not only will it encourage them to work harder, but it gives a much needed morale boost when targets are hit, helping with job satisfaction and retention.
Bonus schemes can be bespoke to every member of your team as well. Discuss with someone what you want them to achieve in the next year and set out bands for what they can earn if they manage to hit their goals. It doesn't need to be a one-time cash bonus either. Offering incremental wage increases for high achievers offers a similar incentive to your top members of staff.
Work-life balance
Although work will be the priority when you're setting out benefits for your employees, it's important to consider how it impacts them away from the office as well. If you want happy staff, look at the other perks you can offer that might not be necessarily linked to work.
Bonuses such as a cycle to work scheme that allows people to buy a bicycle for a subsidised price, or childcare vouchers that bring down the cost of nursery places, help to give people a better work-life balance with less of a financial hit, and can really boost morale.
Perks
Perks are also valuable to employees feeling valued. This might be offering their birthday as paid leave (which we do here at Pareto), or an early finish on Friday.
It can also be a great idea to get on board with private healthcare cash plan and insurance schemes, which offer people a little something extra that will keep them feeling happy at work.
Finding the very best graduate recruits can be a hard task, so you need to make sure when you bring someone on board, you make the right moves to retain them. Learn more about graduate recruitment with Pareto.