Face-to-Face vs Digital. How to Get the Most from Sales Training
12 Sep, 2018
2 Minutes
When it comes to training, it's common sense that different people learn in different ...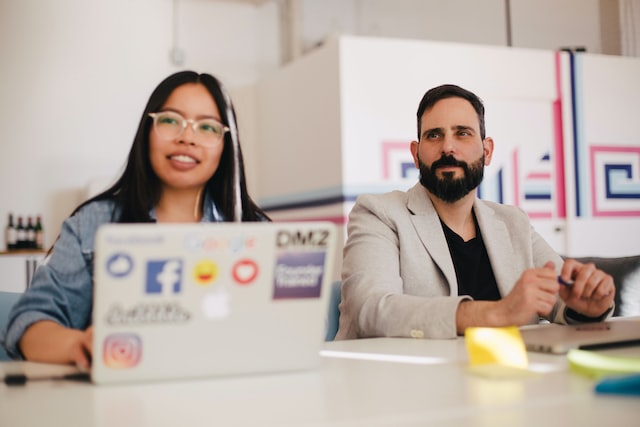 When it comes to training, it's common sense that different people learn in different ways. With a plethora of options available to business leaders, how can you choose the best possible training for your team? Whether you think your team would benefit from traditional classroom learning, or online, there are a variety of ways you can upskill your team.
So, which is better?
Well the answer is neither. It completely depends on your team.
Classroom learning has always had a place in in educational process, which can build confidence through peer related discussion and individualised feedback. As well as this, trainers have the ability to tailor feedback to ensure that the learner takes something constructive.
Most importantly though, classroom learning is practical. Individuals can practice real life scenarios through role play, which will enforce long term development. That said, as support digital learning has a place in the training process. Learners can follow up from sessions, reinforce information and refer back to E-learning platforms. So the best possible solution for your team, would be to offer a combination of both, so that your team can reap the benefits of both methods. This is where blended learning comes in.
Blended Learning
Blended learning combines both digital learning and traditional classroom methods. While students still attend a "brick-and-mortar" classroom with a trainer present, this face-to-face training is supported by E-learning and digital follow up.
Most importantly, your training needs to be designed around your team. Here at Pareto, we're passionate about delivering the best quality training, both online and offline. That's why we offer a blended learning solution, tailored to each business to ensure maximum ROI. Our offering is made up of a face to face course, led by an experienced trainer, supported by a digital offering. But, don't take it from us, check out what our clients say here.