Why #WomeninTech are essential to the success of an entire industry
02 Aug, 2018
7 Minutes
With the year of the woman marking a hundred years since women were given the vote, it's tim...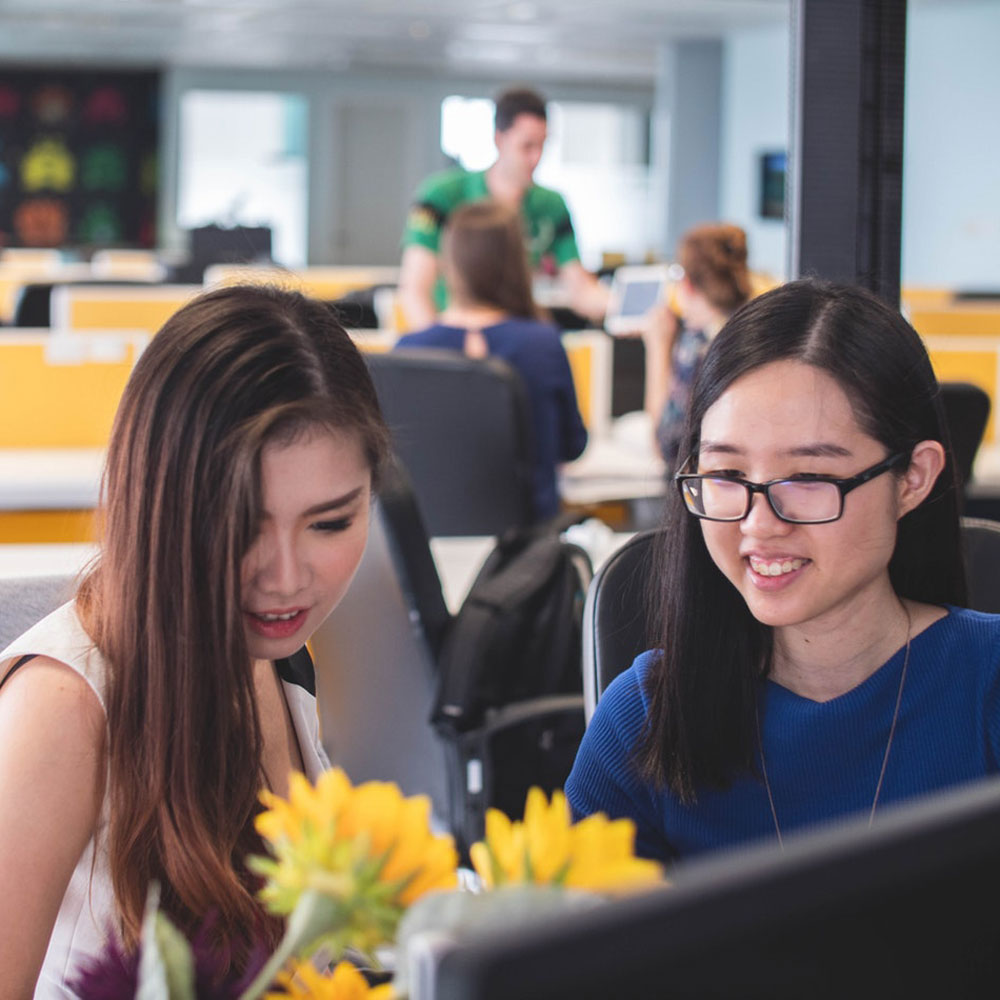 With the year of the woman marking a hundred years since women were given the vote, it's time to celebrate. Over the last 100 years, females have taken great strides in achieving equality in many areas of life, but when it comes to the tech industry, there's still work to be done.
Key players Sheryl Sandberg and Marissa Meyer may have blazed a trail for women in the industry over the last decade, but despite this, tech giant Microsoft recently revealed that only 18% of its tech staff are women, which is a far cry from the ideal 50-50 balance.
Celebrating and encouraging diversity in the workforce is an essential part of modern day business. A balanced workforce brings more points of view to processes, encourages creativity and creates a more varied, welcoming environment that reflects the modern customer base, particularly in tech. But achieving this can be a challenge in some sectors such as tech.
A focus on diversity and equal opportunities can have significant benefits for companies. From creating a welcoming environment to embracing a wider spectrum of skills and talent in the workplace, you'll not only present your business as both socially responsible and forward thinking – you'll immediately become a more desirable employer to the next generation of talent.
The number of women in tech roles is still significantly lower than other industries[1], however, the tide is starting to turn.
Why women are essential to the success to the tech industry
There's no doubt that hiring women into tech roles will have a positive impact. But, how can demonstrating better representation of women support the tech industry as a whole?
Embracing 50% of the world's workforce – A more diverse approach to hiring means having access to a larger talent pool, and this in turn means you will be able to unlock a wider spectrum of skill, talent and drive. It gives you more of a chance to make sure you've got the right person for the right role more often.
Creative problem solving - The breadth of skill and the diversity of thought that comes with employing more women could revolutionise your problem-solving processes. Collaboration between the sexes is known to provide new perspectives and approaches to the creative strategies you use. Men and women have different life experiences and by applying this to problems or issues within the workplace, you'll benefit from a wider range of opinions and input.
The future of tech - Female role models are essential to developing a new generation of women in technology. Social enterprise schemes such as Code First: Girls have supported £3 million worth of free education to young women across the UK. With the sole purpose of increasing the number of women in tech. Building strong role models is essential to a future proofed business, and supporting a scheme such as Code First: Girls, can be a great way to demonstrate your commitment.
What do the tech industry think?
We asked successful women in technology about their role and their perception of the industry.
Meet (L-R) Georgina Hammond - Account Director, Amy Billington - Project Coordinator, Rachel Thompson - Head of Client Delivery – Technical Division, Taya Lau, Enterprise Account Manager.
"How do you think Tech has changed over the past 5 years? Is it more accessible for women?"
Georgina: I think there is a huge divide between new tech companies that are fully embracing women in technology and older technology companies that haven't evolved with females playing a key role in their business. I do believe these companies are now making a conscious effort to make roles more accessible to women, this is because they have to. They are competing with the likes of Google/Facebook to secure talent and that means perceptions towards maternity leave / flexible working has to change as ultimately there is a huge amount of female talent in the industry & policies such as these will help attract them to a company.
I have certainly seen more female developers coming into the industry over the last 5 years but I think the next 10 years will be the turning point as schools and universities actively encouraging females into technology. Technology is also a really exciting sector on the whole, making it desirable for male, or female graduates.
Amy: Tech has changed drastically over the past 5 years, especially communication, with the rise of social media technology & the "emoji culture". I think there has been a rise in women wanting to work in this field and it has definitely become more accessible, people are communicating in so many new ways, therefore the demand for women is increasing.
Rachel: Working in the tech recruitment space, I would say it has changed massively over the last 5 years. Tech jobs aren't just limited to the IT and technology industry anymore; every business and sector out there is undergoing digital transformation meaning technical employees are more necessary than ever. Being a tech genius isn't enough anymore either, companies need people who also have commercial acumen and the ability to engage with clients on a daily basis. Although I'd say the gender gap is still prominent, there are more and more female role models in senior positions within tech who are inspiring young women to choose that career path every day. There's more encouragement out there than ever from schools, universities and prospective employers for females to choose a career in tech.
Taya: The uptake of modern technology has definitely increased in the past 5 years, one factor is the increase of competition – from startups to enterprise solutions, everyone is trying tech in every industry and at every level. We see the real estate industry which traditionally has been rather conservative, take bold leaps to optimise their efficiency and become more adaptable with the dynamic market.
The way we think about technology is changing, the face of tech is also changing too – it's much more inclusive than before and we're seeing many more women take the lead in tech companies.
Technology is now more far-reaching than before, it permeates everyday life; both our professional and personal lives. Tech is for everyone and everyone who has an interest in tech.
"What would be your advice to women interested in a career in tech?"
Georgina: I would wholeheartedly support any woman who was interested in a career in technology, ultimately we are in an industry that is dominated by men (at the moment) so although I would always want to succeed in my own right as opposed to because of my gender, the reality is we are a minority and that can help us stand out from the crowd when it comes to CV's etc.
Amy: My advice would be to never undersell yourself. The tech industry is male-dominated, therefore knowing your worth is important and organisation is key. I would also that tech is a very fast-paced industry that is forever changing, so you need be on the ball!
Rachel: Never consider the idea that being a woman means you have to be pigeon-holed into any particular industry or position and don't be intimidated by the stereotypes out there. Tech is such an important and exciting industry, it's the fastest growing and is impacting every single domain so it's a great place to start your career and can open countless doors. You'll be exposed to some of the greatest minds and influences of this generation, and coming from a non-technical background myself, it's really not as hard to get your head around as you might think!
Taya: I would say – want to try it? Go for it. You can be in tech without knowing to code. There are a variety of roles within tech, each department is as important as the other to make a business successful. Not to say, there aren't women who code – I know some amazing coders who are women, they have so much passion for it.
Don't be intimidated – there will always be some situations you find daunting, focus on what can be done and leverage what you know. Be confident and speak up, leveraging everyone's knowledge is what makes a good team and increases your chance of finding the right solution.
As with everything, don't shy away from ownership and accountability. Take on some additional responsibilities, challenge yourself and prove to yourself that you can do it – because you can.