When Saying 'Yes' Can Be the Start of Something Special
26 Sep, 2019
7 Minutes
From Bill Gates to Arianna Huffington and Milton Hershey, some of the most successful people...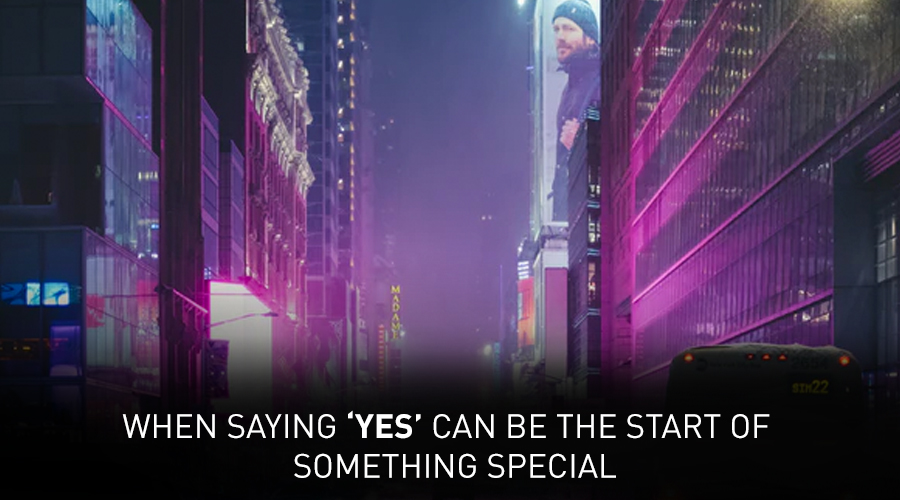 From Bill Gates to Arianna Huffington and Milton Hershey, some of the most successful people started their companies by bouncing back from setbacks at the beginning. Just think of Arianna Huffington – she was rejected by 36 publishers before establishing the Huff Post brand we all know and read today. And, who doesn't love a Cookies and Cream Hershey's Kiss? Well, Milton Hershey watched 3 candy companies fail before he found his sweet spot with Hershey's chocolate. Not forgetting Bill Gates, whose first venture before Microsoft – Traf-O-Data - didn't sell (and barely even worked) but, he went on to hold the top spot among the world's richest for 18 years.
What do all of these people have in common?
The fact that struggles early in their career actually helped them to understand what they needed to change to shape them into successful business owners in the future. They said 'yes' to accepting failure and learned from their experiences.
Well, Pareto's journey into the US is no different. Back in 2015, we began thinking about our move to the US, and after some initial meetings and research, we officially set up in 2016. Following our successful expansion around the UK, and having a strong base of clients that we were already working with across Europe that had influence in the US, we thought it was time to bring our unique style of recruitment to New York.
It's never 'easy' to start from scratch in a brand new environment, however, we were very privileged to have great relationships with clients and some exciting, large projects to get stuck into right from the off. Despite enjoying a great start, as with every success story, it wasn't a completely smooth road to where we are today. It's fair to say we did face some difficulties establishing the Pareto 'brand' in the US at the very start of our journey. In 2017, about a year in, we scaled the team back to take some time to take stock of the direction we were heading.
We worked hard to learn what our ideal client profile looked like and we really thought about where we would be able to add value for our clients. At this time, we also made some changes to the structure of the business and our current, fantastic VP Sales, Georgie Hunter made the move from Pareto in the UK to head up the NY office to take us from strength to strength.
Georgie said about the move, "My advice would be to say yes even when you may be hesitant or scared to do so. You'll never lose – you either surprise yourself and win OR learn so much from the experience even if you fail. Remember that you miss 100% of the shots you never take.'
Learning from setbacks
So, learn we did. We had to immerse ourselves in the culture and learn the NY way - which is very fast-paced! Business gets done so quickly out here, to put that into some sort of perspective, face-to-face meetings that might be done over an hour or two in the UK turn into a half an hour slot on the phone in NY. It really speaks to the speed and efficiency of how business is done and we as a team had to adapt to the pace of the clients we were working with. Additionally, we moved office spaces too. We chose a 'We Work' set up because it just felt right for us and our growing team. Our office spaces now offer flexible space for the team and breakout areas to facilitate collaboration – it feels right for the welcoming, up-and-coming culture that we embody here at Pareto.
We soon realized that many companies in the US, following the aftermath of the recession, were seeking solutions for cost efficiency, so the trend for inside sales and SDR teams started to grown exponentially. Most companies want one, and perhaps just don't know where to begin or how to effectively scale their team while still keeping high standards. Moving to NY opened up a huge opportunity for us because of the sheer size and scale of the potential for meeting new clients. Right from the start we completely believed in the benefits that could be reaped through SDR talent and we were excited to start to show businesses they could tap into this rich resource and scale their teams with our Pareto trained graduates.
When we came, and still, the idea of assessment centres to find and recruit talent isn't really a process that anyone else is doing. Because of this, we're very unique in the aftercare that we offer and the calibre of graduates that we provide for our clients. We've run assessment days across 18 states - in the last 4 weeks alone we've run assessment days in NY, Dallas, Chicago, DC and Austin finding the very best fresh talent that is out there for our clients.
Graduates make great salespeople
We're delighted to see that graduate talent is now being recognized as a real asset to a business model. One of our clients, GTT has been successfully hiring their graduates with us, most recently at an assessment centre based in Dallas at the beginning of September. Rick Calder, CEO of GTT, spoke with the Wall Street Journal in an article "A Wake-Up call for Grads: Entry Level Jobs Aren't so Entry Level Any More" saying, "So far, about a third of the new hires have been promoted to more senior roles." It's been amazing to be a part of their recruitment and to see the success that graduates have been having as part of their sales team.
We have been helping companies in so many industries to recruit their next sales stars. We've seen clients from technology to manufacturing, in businesses of all sizes and cultures, make dramatic differences extremely quickly with their new hires.
By acknowledging that we needed to switch up our approach and working hard to understand exactly what our clients needed we managed to come back even stronger than we have been before. What started off as a small team of 3 right at the beginning has now grown to 25 strong in just 3 short years with Georgie at the helm.
Georgie said:
"Hiring junior sales talent can be incredibly rewarding in the long term but there are no short cuts. What I mean by this is they need good training and support – which is where Pareto steps in. We find talent, nurture it and then let businesses reap the rewards of junior sales talent.

The new generation wants to make an impact. They are keen, enthusiastic and eager but you need to set them up for success. Our blended approach to prospecting training means that our graduates are coached in the essentials before they even enter the workplace so they can hit the ground running. We teach our graduates how to build confidence for cold calling, but more importantly, how to effectively build strong relationships. Social selling and building familiarity on Linked In and email with personalized research on an individual can be the best way to network. In fact, at networking events, our graduates have been named by clients as the best they've encountered at making a lasting impression on the first contact."
What are our next steps in the US? In the future, we're looking towards building up our executive offering alongside our graduate model. Many of the companies we've worked with now have really strong teams of SDRs and are looking now for the very best sales managers to lead those teams forward. Recruiting executive salespeople through the alumni we've grown out here in the US is an area we've already started to grow but will certainly be our initiative for the end of this year and as we move into 2020 and we're excited to see where this will go!
Are you looking for your next sales stars? Get in touch with our US team and let us see what we can do for you.
Call us on 917-397-4059