What Is Social Selling and How Can It Support Your Sales Strategy?
09 Nov, 2023
5 min
Technological and digital advancements within the business world have forced organizations t...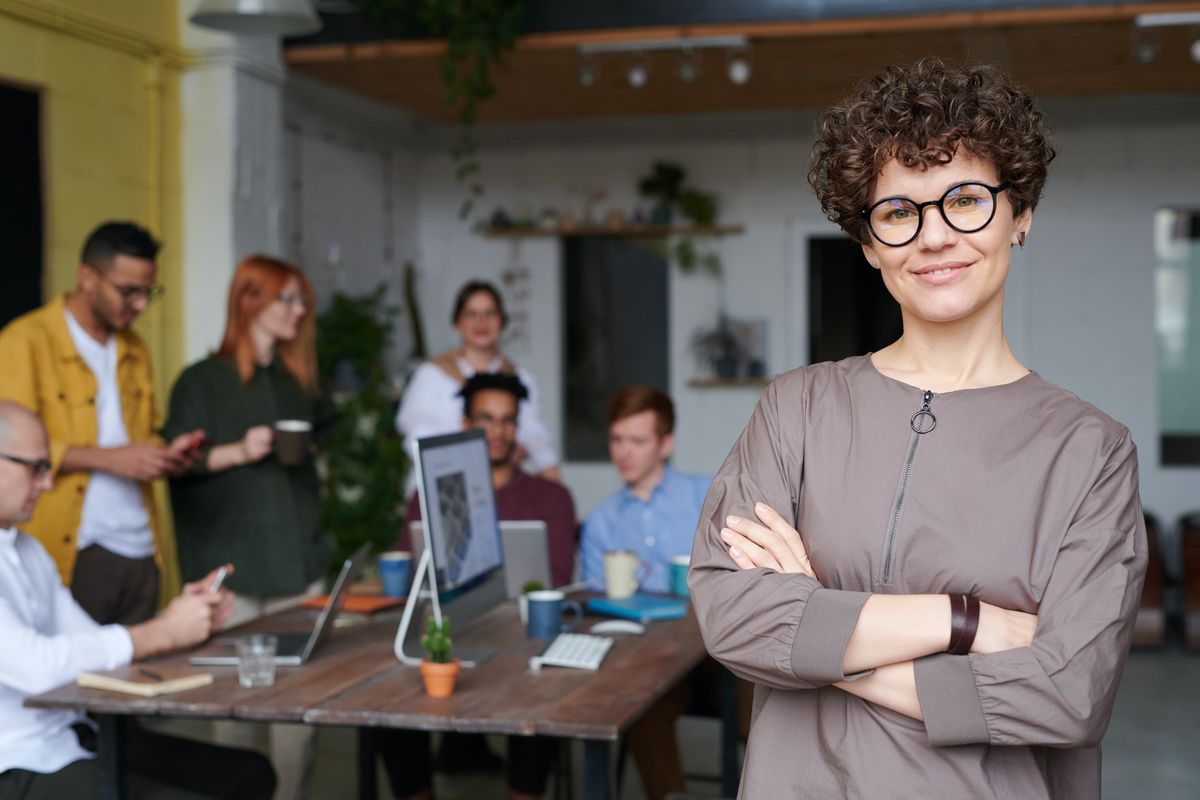 Technological and digital advancements within the business world have forced organizations to shift to different tactics to stay afloat in the competitive landscape. This is ever-present in the world of sales, where companies are continuously searching for the next best thing to increase their revenue and profits. One solution worth considering is to use social selling strategies. But what is social selling, we hear you ask? Well, in this blog, we'll explain what it is while giving you some of the key examples and benefits of social selling that could help realize the potential of your business.
What Is Social Selling?
Social selling is lead generation and interaction with prospects through social media. This sales tactic can be done via the salesperson's personal social accounts or the brand's social channels and is an excellent method used by businesses to connect with new and existing clients and customers.
Additionally, social selling strategies are another tool salespeople can utilize to hit or even exceed their sales targets. It is a proven and free-to-use method of connecting with a market of clients and customers your competitors may not have considered reaching out to.
Ultimately, social selling is a modern concept that makes cold calling appear almost archaic, a means of establishing and building relationships that lead to successful sales outcomes.
Why Is Social Selling Important?
As mentioned, some sales techniques, like cold calling, are becoming outdated. More conventional sales tactics often come across as impersonal or disingenuous, which clients and customers pick up on and get turned off by. However, using social selling strategies, you can directly engage with your customers by sharing, commenting, and liking their posts to build a more personal connection with your current and future clients and customers.
Here are some key statistics produced by LinkedIn that highlight the importance and benefits of social selling:
Of businesses that utilize social selling, 78% outsell those that don't use social media.
Companies that use social selling as part of their sales tactics are 51% more likely to hit their sales quotas.
Organizations and salespeople that are considered to be social selling leaders create 45% more opportunities than those with a low social selling index (SSI)—something we'll touch on later.
So if you want to stay relevant in the current climate while ensuring your business is future-proofed for success, then understanding the benefits of social selling is crucial.
5 Examples of Social Selling Strategies
Now that you understand what social selling is and its importance, let's explore some examples of how you can harness the power of this modern sales approach. We've listed four examples of how you can engage with and sell to prospects via social media—check them out below.
1. Optimize your social media profiles
Later in this blog, we'll show you how to get started with social selling, but once you've chosen the networks you want to utilize, be it LinkedIn, Instagram, X (formerly Twitter), or Facebook, for example, you'll need to make sure your account is optimized. Consider what a prospect or existing client will look at when they click on your social media channels, and ensure you're giving off the intended impression.
Here are a few examples of what you can optimize on your social profiles:
Profile photo - For a personal account, choose a professional-looking picture representing you and how you look when you meet customers and clients face to face. If this is a brand account, use your business's logo.
Banner image - Similarly, ensure this is a relevant picture that represents you, your brand, or your industry.
Headline/bio - Provide a concise description that tells prospects who you are, what you do, how long you've been doing it, how you can support them, and how they can contact you.
Once you've covered these essentials, your account will be in an excellent place to gain interest from potential leads.
2. Target your content to a specific audience
When you've determined the platforms your audience uses, you must ensure the content you create is targeted at them to give yourself the best chance of reaching the people you want to engage with. Consider the content your audience will want to see and interact with, be it videos, photos, surveys, questionnaires, or links to your podcasts or blogs promoting your products and services and offering industry insight. Ultimately, you want to target your audience with content that will lead to conversions.
Crucially, you want to be consistent with the content you produce and the audience you want to target. Your business may operate across various industries and work with different types of people. Therefore, you may need to consider creating content that targets one specific audience demographic or produces content that can be consumed by all your audiences collectively. For example, suppose one section of your audience uses LinkedIn while another mainly uses Instagram. In that case, you should consider how you will target your content for your audiences if you utilize a range of social media channels.
3. Produce and share great content
Another way to ensure your social selling strategies garner the desired results is by consistently producing and sharing great content. As mentioned, you must first select your chosen social channels, target a specific audience and choose the type of content you want to produce—be it videos, photos, surveys, or questionnaires, for example. Remember, social media is a free content creation tool that gives you the starting blocks to produce and share great content.
Most importantly, ensure each piece of content you share and produce has a purpose and provides value to your customers and prospects. Whether your content focuses on a service or product or offers industry insight, ask yourself why you are producing this content. Additionally, when creating and sharing your content, set clear goals for each post, whether it be hitting a certain amount of likes, increasing your followers, or getting someone from your audience to leave a comment.
If you have an internal or external marketing team to support your sales team, work with them to create your posts—chances are they've got some great content ideas and material ready to help you. Finally, don't hesitate to reshare content from other accounts, be it sharing posts by your business on your personal account or vice versa by your business sharing the content produced by your sales consultants. In addition, share relevant content from other influencers or brands you admire or have a partnership with if you spot an opportunity to grow your brand.
Ultimately, the content you produce will heavily influence a potential buyer, so make sure the content you produce and share is great.
4. Start the conversation
Engaging with prospects is key to social selling. Therefore, to get the most out of this modern method, one final example you must utilize is starting the conversation. Although likes, comments, and shares of your social content are great, you can't solely rely on this. You must encourage your sales professionals to start a conversation to target your prospects and increase the chances of your sales team winning more deals. Get your salespeople to reach out to the people and organizations you want to partner with and do business with through their social networks.
When you engage with a prospect and initiate a conversation, treat it like meeting a potential buyer or investor in person. Ensure you give an excellent first impression, come across as genuine and personable, and outline the value you can bring to their business or professional life. Of course, not everyone will respond to you, but the one person who does could be the person who allows your sales team to close a deal that could transform your business.
What is the social selling index?
When discussing the various aspects of social selling, from the examples above to the benefits we'll get to later, a commonly asked question is: how do you measure social selling? One way of measuring social selling comes from LinkedIn and is known as the social selling index (SSI) But what is the social selling index?
In 2014, LinkedIn released the first concept of the social selling index, a metric capable of measuring the impact of the social selling efforts produced by a brand. Your social selling score is compiled from a combination of the following four points.
Establishing a professional brand through an optimized LinkedIn profile
Finding the right people and prospects to engage with
Sharing relevant content that starts a conversation
Building and nurturing relationships with your connections
How to check your LinkedIn social selling index score
You and your sales reps can access your LinkedIn SSI scores and measure your social selling by navigating to the social selling index dashboard as part of the premium Sales Navigator.
4 Benefits of Social Selling
By this point, you're hopefully seeing the value social selling can bring and examples of how you can implement it within your salespeople and company sales strategies. To give you all the more reason to invest your efforts into social selling, we've created a list of the top 4 benefits of social selling.
1. Shortens your sales cycle
One of the key benefits of social selling you need to know is that it can help shorten the sales cycle within your business. Getting deals done sooner rather than later is something all sales professionals look to achieve to support their business by meeting and exceeding sales targets. Social selling allows your sales team to engage directly with prospects and create and build personal connections in an online space—more personal than a cold call.
Finding the people you want to target for your products and services is far simpler on social media than any other sales tactic. Your salespeople can access the people they want to find by searching for them or by seeing a prospect's profile appear on a post they have liked, commented on, or shared concerning your brand or industry.
The extensive information you can gain on a personal or business social media account can help salespeople answer questions about the prospect before you even interact with them and, conversely, answer any questions the prospect has at any given time. This information, including location, age, gender, and personal interests, can help you qualify if this person or brand is worth pursuing. Additionally, the ability to interact with prospects and contact them via social media is a quicker way of discovering if a lead has potential or not. Ultimately, social selling is a surefire way of shortening your sales cycle.
2. Enhances your brand
Making social selling strategies a key part of your sales plan can go a long way toward enhancing your personal and business brand. When you start to share and produce targeted content on the platforms most relevant to your audience, you will begin to build a personality around your brand that will resonate with prospects, make you a credible presence within your market, and help you achieve your long-term goals and objectives.
Additionally, you can utilize your social networks' insights to understand your industry better, see the latest trends in the market and gain an idea of your customers' and clients' pain points. This insight will allow you to enhance the social brand that addresses the core areas most relevant to you. Similarly, you can see the impressions and engagements of your posts to give you a clear indication of your social selling performance and give you inspiration for how you can improve.
Moreover, you can use social selling to build trust with your existing client base and reflect your status as a trustworthy and valuable resource to your prospects by posting content and solutions that resonate with them and tackle their pain points. Clearly, social selling's benefits to brand formation are many.
3. Widens your audience reach
Another of the benefits of social selling is how the method can widen your audience reach and tap into markets and audiences you once never had access to. Social media networks can be an extension of your brand, an addition to your website, or your other online presence.
Additionally, over 4.2 billion people worldwide were active social media users in 2021, a figure expected to rise to nearly 6 billion by 2027, making it a potential goldmine for lead generation. With a vast number of people present on social media, it's safe to say that your customers are already online, ready, and waiting for you to interact with them—so be sure to take advantage of the opportunity right in front of you.
4. Outsell your competitors
As mentioned, 78% of businesses that are active on social media and use it for social selling outsell those that don't utilize the free resource, so you should strongly consider harnessing the power of social selling to stay above the competition before they get there ahead of you.
Of course, results are not guaranteed instantly, and it may take time to build a following and gain an engagement rate that produces results for your business. However, if you commit to social selling, optimize your account, post consistent and targeted quality content, and encourage your salespeople to use social media to start the conversation with prospects as part of their lead generation and sales tactics, then results will follow.
Getting Started with Social Selling
So, how do you get started with social selling? Thankfully there's no better time than the present to start your social selling journey, if your business and sales team haven't done so already. You're certainly not too late to get started. We've provided some key considerations to help you begin implementing social selling strategies:
Choose the audience(s) you want to target. Consider age, gender, location, industry, and other demographics.
Determine which social platforms you want to use based on where your target audiences are (LinkedIn, Instagram, X (formerly Twitter), Facebook, etc.) Note: your audiences may be split across different networks.
Optimize your social account profiles.
Follow relevant pages and join groups you would associate with your brand
Set up social alerts to get notified when a prospect reaches out or responds to you or if one of your connections posts a valuable piece of content you want to share.
Produce and share great content.
Be consistent with your social selling.
Remain patient. The results will come.
In addition to the above, getting started with social selling can be supported by training, something we know a thing or two about.
Discover Pareto USA's social selling training
If you think social selling could benefit your sales team and want to get started, or if you need support amplifying your existing social selling strategies, we can help. Discover our social selling course to see how you can realize the potential of your salespeople, or get in touch with our team and find out how partnering with Pareto USA can transform your business today.