Why a tech graduate could be your next sales pro
27 Sep, 2017
4 Minutes
The astronomical growth of technology in business, as well as our everyday lives, has made t...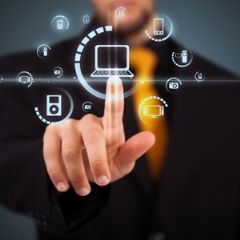 The astronomical growth of technology in business, as well as our everyday lives, has made technical teams essential to almost every company. And yet businesses are struggling to recruit the right people, with a shortage of 1.1million forecast by 2024.
Recruiting for these jobs, which range from a technical consultant or analyst to a member of the IT Helpdesk team, will always be difficult. They require both in-depth technical know-how as well as customer service skills - a rare combination.
So before you choose a more experienced person over a tech major – stop. A graduate might not be your first choice, but up-to-date industry knowledge, a passion for detail and an array of current skills may be your ticket to a great ROI. Recruiting new graduates is always a gamble, but you may have just thrown away a chance to employ an integral member of your technical support and presales teams.
So how do you lay the foundations for a multi-talented team?
It takes dedication and good instinct to see what others do not in any candidate. Self-discipline and determination cannot be taught, but if you find a tech graduate with these attributes, you could be on to a winner – especially if you invest in their customer-facing skills. Here's why:
Technical skills and knowledge
One of the most important attributes a presales or helpdesk specialist can have, apart from excellent communication skills, is an in-depth knowledge of the products or services they are selling or advising on.
The key to making a sale is empathizing with a client, identifying a problem they have, and understanding where your product or service could help solve issues they face as business owners and decision makers.
Having a technical background will ensure your future presales or support employee has a deep understanding of the issues and problems your client, or potential client, is having.
Different approach and a fresh perspective
A great technical support team is the backbone of any company, particularly as we become more and more reliant on technology to streamline our businesses.
Employing a tech graduate will encourage innovation, plug skills gaps in your team, and bring fresh new perspectives to your business, as well as those of your clients.
Bringing in a newly-graduated STEM employee with little experience of sales or even customer service will also enable you to train them in the unique ways your company and sales team work, instead of having to remould a more experienced candidate.
Potential for development
It helps that a technology graduate will already have the skills needed to become an ideal member of a customer-facing team.
Attention to detail and an understanding of how things work will help your future IT Helpdesk staff or analyst explain a situation to customers. Mathematical skills will make them predisposed to a greater commercial acumen and strong achievement orientation will make sure they keep their eyes on the prize in identifying opportunities for upselling while on the job.
But how do you turn your tech graduates into sales pros?
Training is key for the development of all employees to bring out latent talents and develop existing skills, and even more so in graduates.
STEM graduates may not initially possess the necessary skills to deal directly with customers, and technical skills and customer service talents is a tricky combination to find.
So the first port of call is making sure that your latest tech recruit, who has gone straight from university to work, is up to the challenge of dealing with customers face-to-face.
Other things to consider:
A good interview. One that includes things like competency-based interview questions will determine if your graduate candidate has got what it takes, even if they don't have the level of experience you'd normally ask for.
Training. Developing salespeople through training is key to creating an effective team, at every level and throughout their careers, as well as to develop those all-important communication skills early on.
Skill set. What are the gaps in your team's skill set? Identify your team's career goals at work and where they need to improve by asking them and even your clients. Then you can find the right tech graduate to fit your team.
A recruitment agency. They are specially trained to identify and assess what you need in your team, and can help plug skills gaps when they are sourcing a promising tech graduate.
From pre-sales support to helpdesk, if there's a technical role which requires quality customer-facing skills, Pareto can help. With Pareto Tech, an IT and Technical recruitment offering which places and trains high caliber candidates, you could turn your latest technology graduate into a sales pro.