How to find an executive recruiter
19 May, 2023
6 min
Executive recruiters specialize in finding high-level talent to transform businesses of vari...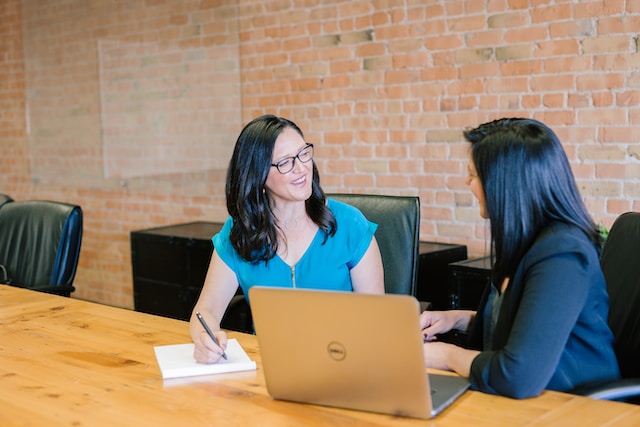 Executive recruiters specialize in finding high-level talent to transform businesses of various sizes and industries. Many organizations turn to an executive recruiter to support them with sourcing hard-to-find talent with specialist experience and the niche skill sets to significantly impact the business. But why else would a company need the services of an executive recruiter, and how do you find this type of consultant? In this article, how to find an executive recruiter, we will answer these questions to better your position of getting the support you need to overcome your hitting challenges.
What is an executive recruiter?
An executive recruiter, or executive headhunter, is a recruitment specialist who lends expertise to finding senior and executive-level candidates for organizations looking to hire. They work across various industries, often specializing in a particular field, and can support businesses of all shapes and sizes, from SMEs to multinational corporations.
Unlike standard recruitment, where a consultant will typically look to source active candidates of all levels, from entry-level to senior-level jobseekers, executive recruiters will focus on executive-level talent from a pool of both active and passive candidates.
Now that we've clarified what an executive recruiter is let's add more context and answer the question - how do executive headhunters work?
How do executive headhunters work?
When it comes to sourcing high-level candidates at the top of their game, organizations will often reach out to an executive recruiter. Similarly, suppose an executive recruiter spots an opportunity to support a business with their hiring services. In that case, they will approach the potential client and see how they can help overcome their recruitment challenges.
Executive headhunters will have their own methods for supporting organizations, but all will work closely with their clients from the first stage of the process to the end. Typically, the process will start with the executive consultant getting to know the client - who they are, what they do, and why they need support. Then, with this brief from the client, the recruiter will understand the goals and objectives of the client and the type of professional they want to onboard into their business, from the skills they need to the personal characteristics that will best suit the company culture.
Next, the executive recruiter will utilize their extensive network and talent pool to see who could be a viable option for the client. Additionally, the consultant will scope the market, using various channels like LinkedIn, to find suitable active and passive candidates for the role, also considering talent with transferable skills who could seamlessly fit into the vacant position.
Once the executive recruitment consultant has sourced the most suitable candidates, they will present a shortlist to the client. From here, the recruiter will connect with the potential employees to see if they would be interested in the role and available to be interviewed.
At this stage in the executive recruitment process, the recruiter will support with screening and interviewing the shortlist of candidates, in some cases conducting multiple interviews and assessments. Once the client has decided who they would like to hire, the executive recruiter will support them with putting the best deal together for the client and the candidate and will help with the onboarding stages. Finally, an excellent executive recruiter will continue to follow up with the client and candidate to ensure the match has been a success for both parties.
What roles can executive recruitment consultants help you fill?
Headhunters are experts in finding candidates at the pinnacle of their careers, with the knowledge and skill sets to drive change and transformation for organizations. The permanent and contract roles these expert recruiters help source for businesses include senior, management, C-suite, and director-level executive jobs.
Here are some examples of the positions executive headhunters recruit for:
Managing Director
Chief Executive Officer
Senior Vice President
Sales Director
Director of Marketing
Product Manager
General Manager
Finance Director
Why use an executive recruiter?
There are many reasons why a business should utilize the services of an executive recruiter. If you need to find top talent to fill a senior position within your company, for example, if an executive member of your organization is going on maternity, a sabbatical, or retiring, then executive recruiting is the perfect solution.
Additionally, the executive role you need support with filling may require a specific person with the niche skill set to succeed in the job. An executive recruiter can narrow the talent pool to find the precise professional matching your required credentials.
You should also utilize the support of an executive headhunter if your internal HR or talent acquisition team requires further support or if your business doesn't have internal resources to cater to executive searches. Again, an executive recruiter can take these hiring pain points away and help you overcome your recruitment challenges, allowing your business to focus on what you do best.
Here are several other benefits of executive recruiting to help realize the potential of your business.
An executive recruiter can source passive candidates
Executive recruitment reduces staff turnover costs
Executive recruiters can fill executive-level vacancies more quickly
Headhunters can source specific skill sets
Executive search consultants can gain tap into a broader pool of talent
An executive headhunter will know the market
Executive recruiting reduces risk
An executive recruiter can be a reliable recruitment partner
To gain a detailed insight into the above reasons, check out our blog - 8 reasons why your business should use executive recruiting.
How to find an executive recruiter
Finding an executive recruiter is easier than you may believe, and there are many ways to find specialist headhunters that can find the best talent to take your business forward. From job boards to networking and recruitment firms, let's explore these three top ways to find an executive recruiter.
1. Find executive headhunters on job boards
When looking at how to approach an executive recruiter, one of the first things you can do is utilize the value of job boards. While traditional job boards are an excellent tool for candidates looking to find their dream job and businesses wanting to post their vacancies, they can be a hub for active executive recruiters.
You can go onto various job boards and search for executive job postings that match or are similar to your vacancy. When you click on a role, you will often see the recruiter who has posted the job with links to how you can contact them. With this information, you can contact the executive recruiter to see how they can support your business with its hiring challenges.
2. Turn to your network to find an executive recruiter
Another effective way to find an executive recruiter is to turn to your network. Be it reaching out to connections on social platforms like LinkedIn to see if people have any recommendations, asking existing colleagues within the business for suggestions, or even reaching out to trusted clients for guidance; your network can be a valuable asset to your executive recruiter search.
Additionally, you could join industry groups and online forums where active headhunters are available to provide support. These groups could also open the door to valuable networking events and conferences where executive recruiters will be present to promote their services and engage with you.
3. Look into executive recruiting firms
One final thing you can do to find a recruiter is to look into executive recruiting firms that specialize in assessing and placing the passionate people you need to take your business to new heights. Excellent executive recruiting agencies can be found online and by attending networking events and are equipped with a broad range of consultants with the experience and deep knowledge to connect you with the executive talent you require.
Executive recruitment firms will act as your partner, someone you can turn to when you need to bring a senior-level employee into your business. With this in mind, you must take care when deciding who you partner with.
Here are some things to consider before partnering with an executive recruitment agency.
Look into the agencies network and see the talent and organizations they're connected to
Find any testimonials, reviews, and evidence of how they have supported people and businesses
See what areas of executive recruitment they specialize in, from the businesses they've supported, locations their recruiters operate in, and industries they've lent their expertise to
Read any case studies they've published
Consider their fees and if you can justify putting aside budget toward their services
Find out how long the firm has been in business and what experience they have
See if they offer permanent and contract recruitment support
Ask if they offer other recruitment services which could also support your business in the future
See if they support any of your competitors and if they offer exclusivity to certain brands
Find out what their placement rate is, how many businesses they've supported, and the average time it takes them to place a candidate in an executive job
By applying the three methods of finding an executive recruiter outlined above, you will be well on your way to partnering with a consultant who can match you with top executive-level talent to futureproof your organization.
Discover Pareto's executive search recruitment
If you are wondering how to find an executive recruiter to source the talent you need to enhance your business, look no further. At Pareto, we have specialized in executive recruitment globally for over 25 years. As a result, we have the knowledge and experience to find the top executive-level talent capable of helping your business realize its potential. Discover how our executive search recruitment solution can help amplify your organization or contact us today to see how we can best support you.