Graduate Skills That Transfer Well to Sales Roles
24 Oct, 2019
5 Minutes
Every year, late summer brings a shift in the recruitment sector, as recent graduates start ...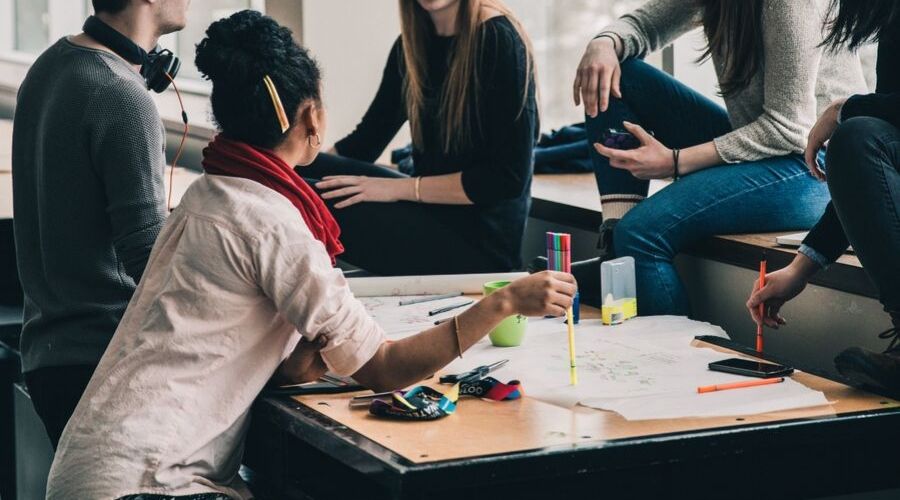 Every year, late summer brings a shift in the recruitment sector, as recent graduates start to prepare for life after university and look for the roles that will give them a strong start in their career. Graduates from all backgrounds and with a wide range of academic expertise are all on the lookout for jobs and so now is the time to find the very best talent.
Although every one of these grads will bring something different to the table and will have a spectrum of knowledge learned as part of their degree, there are a number of common transferable skills the best graduates will possess that make them ideal candidates for graduate sales roles.
Sales positions are often an attractive prospect for graduates, thanks to the fast pace of work on offer, the training they can enjoy and the clear progression plans in place – not to mention competitive salary opportunities. For businesses, employing a graduate also comes with a host of benefits, including the fact they represent a blank canvas, someone with raw skills who can be molded to fit seamlessly within the business.
At Pareto, we know the true value of graduate recruitment, which is why we place more than 2,000 talented graduates into over 100 diverse industries every year. Over the years we have developed the skills needed to spot true potential in graduates and we know how to best utilize their ability and support this with 170 hours of face-to-face and digital training sessions.
Leading companies all over the world are valuing graduate talent over more experienced salespeople because of their ability to learn quickly and use their transferable skills. Discover why a Pareto graduate will be your ideal next hire.
Communication
Communication is the single most important skill for any sales role. The ability to build a rapport with potential clients and close deals all stems from having excellent communication skills.
Your sales team also needs the ability to communicate clearly the benefits of your products and services, how they work and the problems they solve for your potential clients. Group tasks and presentations at university require learners to hone the ability to communicate well and this will prepare them to communicate messages for your company with clarity and confidence.
How to spot strong communication skills
Firstly, examine how candidates present themselves and speak to you as a good gauge of their communicating ability. If someone comes across as likeable and presents themselves well at the interview stage, then there's a good chance they'll perform similarly well in front of potential clients.
Look out for experience with tasks that require strong communication to succeed too, such as group work and presentations. Make sure you also keep an eye out for experience in any part-time or summer jobs with a customer-facing element. These jobs will have taught them a number of key communication skills that can be easily transferred into a sales position.
Self management
Part of being a successful sales person is being able to manage yourself and your time effectively, scheduling calls and check ins with clients and juggling sales with other important tasks. For many students, this will be second nature, thanks to their time at university. The majority of students are well used to working to deadlines and planning in their learning to ensure they succeed and these are skills that will prove invaluable as a sales graduate.
During the interview stage, ask questions that encourage candidates to talk about their experience of organization and time-keeping.
Examples include:
Organization of group projects – How they effectively managed group work during their university course
Working to tight deadlines – Completing their dissertation or working on essays.
Managing multiple tasks at once – Juggling studies alongside a part-time job role
While the majority of grads won't have hands-on experience of managing their own time in a work environment, many will be able to talk about their strong organisational skills and how these served them well in their studies.
Technology literacy
One of the biggest plus points of the modern graduate is their natural flair for all things tech. The majority of people who attend university now have grown up in the digital age, where smartphones are the norm and exposure to technical advancements mean all things digital are second nature. Even if they haven't worked specifically with the technology you're using or selling, they will have an inherent ability to pick up and adapt to most tech very quickly, which will give them a head start in their role.
How to identify tech expertise
To identify people's tech skills, ask about where technology has benefitted candidates while studying for their degree and highlight any personal interests and hobbies that might require a level of technical understanding:
Do they run their own blog?
Do they use apps and software to help them manage their workload?
Are there other ways in which they can demonstrate their technical abilities?
Some sales roles require greater technical knowledge than others, especially when recruiting for a tech sales role, which is where degree-specific knowledge can come into play. People with computer science degrees, for example, may not be the natural go-to candidates for sales roles, but they have a raft of technical skills and understanding that can still make them a strong recruit.
Finding the right people for your sales graduate jobs doesn't have to restrict you to looking at candidates with business-specific degrees. Consider the transferrable skills and experiences the majority of graduates possess – regardless of their degree background.
Find out more about our graduate sales recruitment process, so you can effectively search for the best talent.
Are you looking for ways to grow and improve your sales team?
Download Pareto's '10 Steps to Building a Successful Sales Team' guide to see where you could optimize your sales team and unlock further potential. Our guide provides recommendations from Pareto's 25-year experience in assessing, placing, and training top sales talent.