Why Should I Consider Hiring A Graduate?
18 May, 2022
3 Minutes
If you have a spare vacancy to fill but don't know which direction to take, then hiring a gr...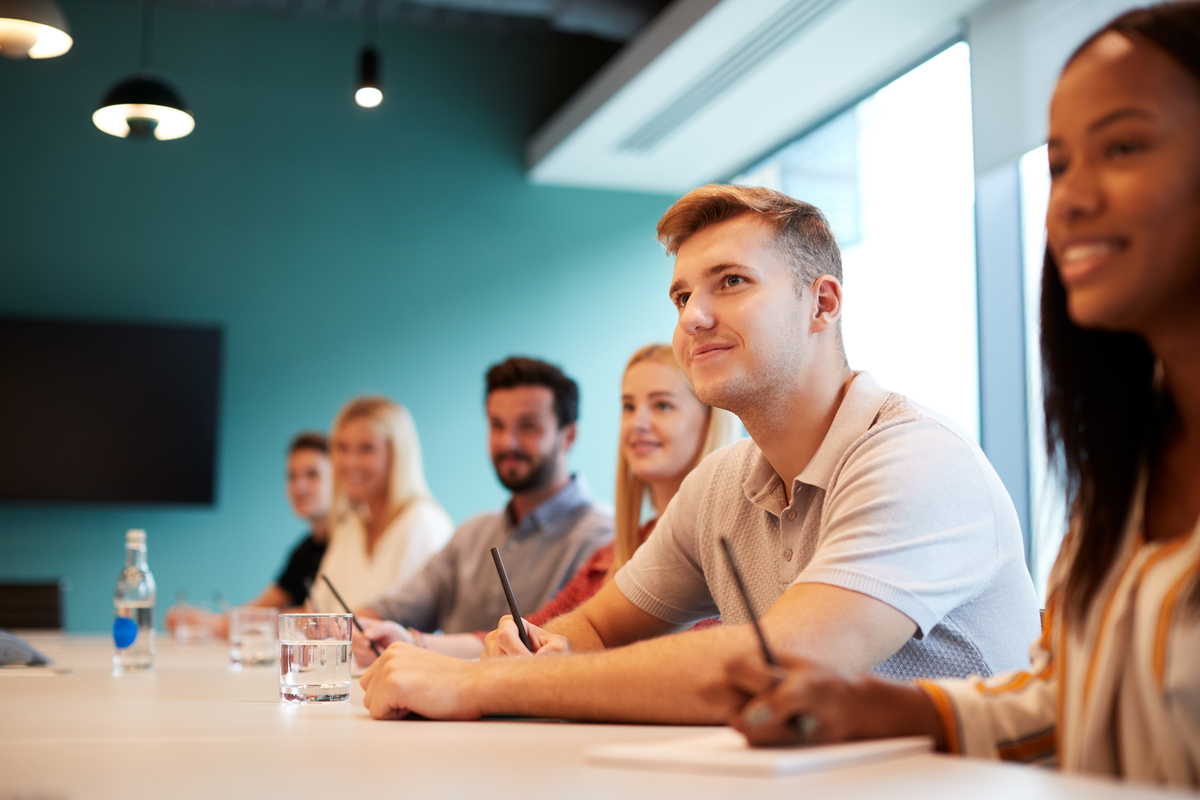 If you have a spare vacancy to fill but don't know which direction to take, then hiring a graduate is always a valid option. You might be asking yourself, why hire a graduate? Well, there is a multitude of benefits to employing a graduate. It can sometimes be more beneficial to hire a graduate than a more experienced candidate.
If you conclude that graduate recruitment is the best route forward, fortunately, Pareto is here to help you. In the meantime, this guide will take you through the many reasons why graduates can level up your business.
Graduates are a blank canvas
As graduates generally only have a relatively small amount of work experience, they won't have picked up any bad habits from previous periods of employment. Essentially, graduates are a clean slate, giving them an advantage over more experienced candidates. As their employer, this allows you to develop their skillset while helping them to integrate into your company culture.
Graduates have different perspectives on life
Not only will each graduate bring a unique perspective from their own experiences, but younger employees also provide your company with a generational balance. Increasing diversity in the workplace allows for fresh ideas to be created by a diverse group of people. Also, hiring from different age groups means that your business will be able to connect with more people.
Graduates are itching to learn
Fresh out of college, graduates will be at the start of their careers. Therefore, new employees working hard to impress will help to push your company to the next level. Alongside this, as graduates have only just finished their education, they are likely to retain their attitude and be eager to learn. With your employees actively developing, they can soon become valuable assets to your company. Even if they require extensive training, hiring graduates is a long-term investment.
Graduates are comfortable with technology
Graduates are far more likely to be up to date with current trends and be naturally comfortable with technology. With technology constantly developing, graduates are extremely valuable for companies who are seeking to build their online presence. This means that they are likely to be accustomed to using various social media platforms, which can be utilized to target younger age groups.
Graduates are knowledgeable
Although graduates are new to the working world, they probably possess the relevant knowledge to succeed in your business. Studying a degree includes researching across different topic areas for four years and sometimes even longer. With that in mind, graduates come readily equipped with in-depth knowledge about their chosen field.
As degrees are more common than ever, graduate recruitment tends to be competitive for those who have just finished university. Quite often, because of this, graduates have acquired additional work experience. Those who have garnered this experience are already somewhat professionally developed, but it also showcases an ability to work productively and complete tasks across multiple avenues.
Graduates have transferable skills
Throughout their degree, students and graduates develop their skill set by undertaking a vast array of assignments. From this, they typically learn how to write engaging essays, work effectively on group projects and present their work concisely. To complete their assignments on time, graduates must have successfully prioritized their workload. Having previous experience with this will only help them to transition seamlessly into a professional workplace.
On top of this, recent graduates have completed their degrees during a global pandemic. As well as increasing resilience, this has forced graduates to become adaptable to ever-changing working environments.
So, if you would like a graduate to join your team, then make sure you contact Pareto.
Are you looking for ways to grow and improve your sales team?
Download Pareto's '10 Steps to Building a Successful Sales Team' guide to see where you could optimize your sales team and unlock further potential. Our guide provides recommendations from Pareto's 25-year experience in assessing, placing, and training top sales talent.