Why Gen Z is the ultimate empowered generation
17 Aug, 2017
2 Minutes
We've all heard of the Millennials. If nowhere else, then in the many media headlines which ...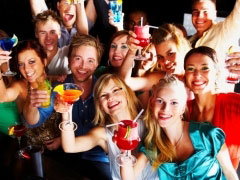 We've all heard of the Millennials. If nowhere else, then in the many media headlines which have been chasing them for over a decade now.
On a subconscious level most of the world must blame Millennials for something. It's the 'Baby Boomer' tag all over again and it's time for Gen Z to change the record.
Generation Z share many traits with Millennials. They have a set of common priorities that seem alien to other generations: they're more motivated by social conscience, they're more au fait with technology and they're generally seen as a generation who expect more from life. Where they arguably differ is that they are driven by default; a far higher percentage of Gen Z have major ambitions to be successful. Our Gen Z whitepaper surveyed hundreds of Gen Z and their future employers and these are some of our favorite findings.
'20% more of Gen Z completely skip adverts'
'80% of Gen Z spend more than an hour on their phone a day compared to 60% of millennials'
'26% of Gen Z have volunteered some of their time for charitable causes'
'61% of Gen Z want to be a successful entrepreneur'
Being raised in the extra-digital age on television like The Apprentice and a media obsessed with social action and the power of the individual has produced a generation of driven, ambitious, idealistic, hardworking, social activists. Surely nobody could argue that these are negative traits to possess.
The Millennial generation of MTV-watching, Facebook-inhabiting, relentlessly stereotyped people who are now around 21-35 have put in the hard work to bring about a more flexible, free-thinking workplace where things like flexi-time, corporate social responsibility and casual office wear are becoming more accepted. Gen Z will be the next to pick up the baton and it seems to us that employers have been primed and are more ready for this hungry new generation to join their workforce.