100 years later, meet the women in charge
07 Feb, 2018
2 Minutes
It's been a century since women were given the right to vote in the UK and for many of...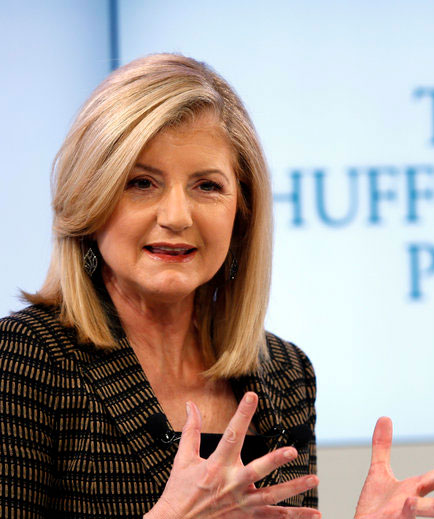 It's been a century since women were given the right to vote in the UK and for many of us it's hard to imagine a time when women were treated so differently from men.
One hundred years later, we decided to celebrate but looking at some of the most successful women in business. While having equal representation in board rooms seems far off, the pay gap is narrowing and there are many successful women leading the way.
Sheryl Sandberg, COO, Facebook – Having previously held senior positions at Google and acted as Chief of Staff for the Secretary of the Treasury, Sandberg is now Chief Operating Officer of Facebook and estimated to be worth $1bn.
Mary Barra, CEO of General Motors – Mary Barra comes from an engineering background, joining General Motors at the tender age of 18. She has performed various roles at the company before becoming its CEO, the first female CEO in the automotive industry, in 2014.
Susan Wojcicki, CEO of Youtube – Previously a marketing manager at Intel and the first marketing manager of Google, Wojcicki was made CEO of Youtube in 2014.
Christine Lagarde, Director, IMF – Christine Lagarde is a trained lawyer who moved into French politics, acting in various ministerial roles before becoming the first female finance minister of any G8 country. In 2011, she was elected MD of the International Monetary Fund.
Arianna Huffington, co-founder of The Huffington Post – Arianna Huffington was born in Greece, moving to the UK at 16 and going on to study at Cambridge. She relocated to New York in 1980 and founded The Huffington Post, a world-famous online media company.
Ginni Rometty, CEO, IBM – Starting at IBM as a Systems Engineer in 1981, Rometty has worked her way up in the company, holding other positions such as Senior Vice President. She was made the first female CEO of the business in 2012.
Meg Whitman, CEO, HP – Currently President and CEO of HP, Meg Whitman is also active in US politics. She has previously held senior positions at Hasbro, Dreamworks, Procter and Gamble and Disney.
Safra Catz, CEO, Oracle – Safra Catz was born in Israel, joined Oracle in 1999 and in 2014 was named as co-CEO. Catz is the highest paid female CEO in the US.
Emma Walmsley, CEO, GlaxoSmithKline – Walmsley spent 17 years at L'Oreal before joining GlaxoSmithKline in 2010. She was promoted to CEO in 2017, the first female CEO of a major pharmaceutical company.