Tech Knowledge and Soft Skills: the Ingredients to Future-Proof Your Company | Pareto
20 Jun, 2018
4 Minutes
The world of tech is constantly changing. Technological advancements are taking place at a d...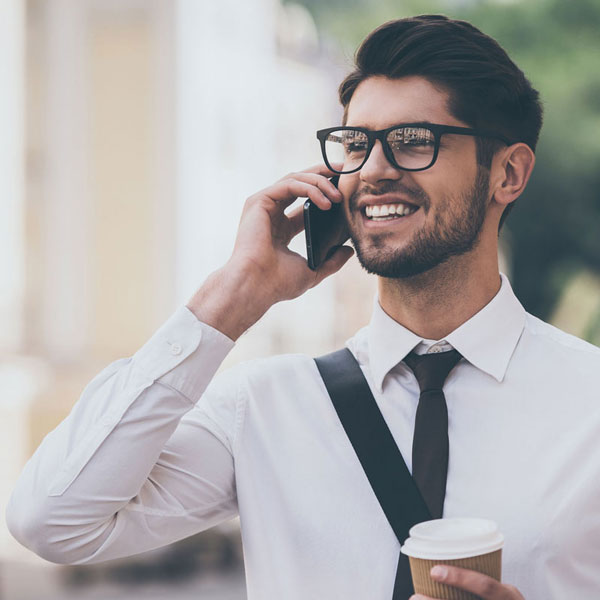 The world of tech is constantly changing. Technological advancements are taking place at a dramatic rate, meaning the landscape of the digital world is almost unrecognisable compared to that of just a few years ago.
Every day we lean more heavily on digital services and technological developments to complement our modern lifestyle, both on a personal level and in business. With technology serving as the primary driver of the future of business, it's essential that companies are employing the right people with the requisite STEM (Science, technology, engineering and mathematics) knowledge in the right roles to secure their place in what is an ever changing world.
However, as the old maxim goes, people buy people. Tech knowledge alone isn't enough to make a difference in your business. While clients invest in products & services, it's soft skills such as the ability to build relationships, think creatively, solve problems and negotiate that can be a game changer, particularly in tech-focused roles.
While Developers and Engineers usually take all of the headlines, job roles such as Technical Consultants, Pre-Sales Consultants, Programme Managers, Operations Directors, Heads of Professional Services are often the silent heroes in your organisation. Pareto are the UK's leading graduate recruiter into these pivotal roles.
By hiring individuals with tech know-how and combining that with essential interpersonal skills, your workforce will be fully equipped to deliver excellent service and keep the business moving in the right direction.
Whether they're customer support, serving as the gel for the confused customer, or project managers keeping departments talking and working seamlessly together or helping out with tech changes across the company, finding individuals who combine tech expertise and strong communication skills is essential to business success.
To kick-start that winning combination, considering soft skills in the hiring process for tech roles is an important step.
How soft skills benefit your company
Tech and Communication
The way we communicate, both with clients and internally, is becoming ever deeper rooted in digital, which means there's a stronger need for both tech know-how and communication skills in vital roles. Across many positions, from front line support and project management to customer support and product demonstration, it's essential that people have the soft skills, along with their technical know-how, to perform effectively.
Whether that person is carrying out demonstrations for customers, leading cross-departmental workflow meetings, taking charge of deliverables or providing the first point of contact for support issues, having strong interpersonal skills is key to motivating, inspiring trust and putting your company across in the right way to find success.
Customer Service
A considered and effective customer care offering is a fantastic way to keep customers coming back time and again. The more your employees know about the products and services they are supporting, the better equipped they are to help your customers. Once again, by pairing that expertise with customer facing soft skills, you'll find the fast track to success.
A survey from the UK Customer Satisfaction Index found the top 25% of companies with the best customer service ratings scored a 7 when it came to staff understanding issues when customers made a complaint, whereas the remaining companies scored just 5.6. It's essential to nail down a strong customer service offering backed up by tech knowledge, as those companies with a rating of just one point higher than their sector average enjoyed a 9% turnover growth.
Technical Leadership
While many of the roles offering on-the-ground support to customers are at a more junior level, success depends on strong, competent leadership. With the right manager who has the right tech competencies at the helm, they can drive your team to new heights.
Developing or hiring an individual who can fuse technical expertise with leadership skills is key, and now that the dot com boomers of the early 2000's are maturing into leaders, there's plenty of talent out there. By going through a professional recruiter with a deep pool of resource, like Pareto, finding that perfect candidate to lead you into the future can be quick and painless.
Securing your place in the future
We're knocking on the door of the technical revolution, which many are dubbing industry 4.0, and the companies who'll thrive in this new era of business are the ones who are suitably prepared. Although we're undoubtedly moving on to a technology driven boom, personable traits, communication skills and negotiation abilities will always appeal to the human at the other end of the table. Whether you're making a sale or providing customer service, interpersonal skills will always hold a place in both in the boardroom and in the call room.
Keep your company at the forefront of the tech revolution and combine soft skills and in-depth industry insight when you hire a STEM graduate or executive professional from Pareto.