7 Questions You Should Be Asking Your Next Sales Director | Pareto
27 Sep, 2017
5 Minutes
Results driven, relentlessly determined and organised. These are the attributes of almost e...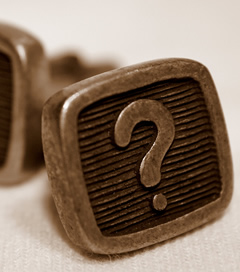 Results driven, relentlessly determined and organised.
These are the attributes of almost every successful salesperson, but a Sales Director needs something extra.
A good Sales Director is the essential cog in your sales operation. Finding the right one can have a major impact on your bottom line, so it is crucial to identify the most suitable candidate by asking all the right questions at the interview stage.
More than anything they have to be agile leaders with the ability to motivate and drive their team whilst adapting to different and sometimes challenging situations in order to hit targets. An exceptional individual in this role can make a huge difference to your company, so identifying this person early on is key.
Their CV has been impressive enough to get them to interview, but how do you get the most out of your potential new team leader in a face-to-face setting? We've got the seven most important interview questions for Sales Directors you should be asking and what they could reveal about your candidates.
Why do you want to become a Sales Director?
Money is important to everyone, especially in sales, but if your candidate says they're simply looking for a new position in order to make more cash themselves, then they may not be right for the role. A promising candidate will talk about their passion for team management, their desire to be involved in strategical decisions and their intentions to use their leadership skills to take your team to success. Commercial acumen is a must in a sales team, but it should be directed in a way that will benefit the company as well as individual employees.
What teams have you managed and how have you grown them?
When your candidate begins to discuss their previous teams, not only can you gauge their success in a management role, but also their passion for creating and building a strong department of sales people. Listening to a manager talk about their team can very quickly help you discern who is passionate about growing and developing their team and who isn't.
In your opinion, what have you found motivates sales people the most?
Any good manager will have a list of tried and tested ways to ensure their team stays motivated, and they'll also know that the same method doesn't work for every individual.
Sales is a money-driven field and it is often a motivation, however a strong candidate will also know that sales is about more than that. They will demonstrate ways in which they've helped to keep everyone in their team work to the best of their abilities, and explain how they rectified any situation in which performance needed to improve.
What kind of training do you think is important to developing sales people?
Team development should be at the forefront of a Sales Director's mind. Not only is it essential for your department to stay on top of all the most recent industry changes, upskilling is a great way of motivating new starters.
A confident, skilled new addition to a team can heighten energy levels within the team and really impact the bottom line. Similarly, the sharing of new skills can be a great team-building experience.
What would you say to someone on your team who isn't achieving their quota?
Being able to address issues of performance with individuals in the team can be uncomfortable, but it is a key leadership skill. The candidate should be able to provide examples of how they can motivate these individuals, without being too lenient or overly severe with them.
How practised are you at analysing data?
Staying on top of the figures is essential as a Sales Director. There will often be times when decisions will have to be made based on data and therefore experience and strong analytical skills are key. In-depth experience of client management systems is also a must.
How did you achieve success as a sales person?
Every Sales Director will have their own methods that helped them to perform in this extremely competitive field. Think about the techniques and methods they say they've deployed throughout their career and assess whether they would suit your company - it's likely they will use them with your sales department.
The responses to these questions should help you identify the traits you'll want from your next Sales Director. Strong leadership, vision and passion are all things you want to be looking out for when start interviewing, and with these questions in our arsenal, you could make a huge difference to your sales department. With a great leader at the helm your team will be more motivated and successful than ever before.
If you want help in finding your next Sales Director, Manager or any other senior team members who need to have a strong background in sales contact Pareto's Executive team for a conversation about how we can help you. Executive talent is often the hardest to find!